Just a quick post to share my mocktail recipe with you.
Tom's a Virgin Collins Tonic 
Fill your glass with ice
Pour Tom Collins Mix- about a third to half the glass
Add a dash of Aromatic Bitters
Fill the rest of the way with Tonic
Stir
Add lemon wedge (optional)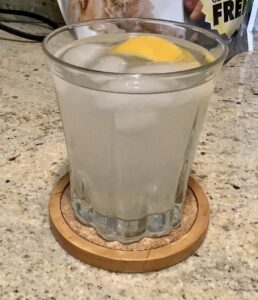 Enjoy! It is lighter on the liver and your wallet than a regular cocktail. It's the perfect way to celebrate surviving Monday.