After our interview, I asked Career Liberation Coach Andrea Shields Nunez if she would answer a career/business question with a (health and wellness slant) quarterly.  She agreed!  I am really excited about this collaboration because I believe pursuing a dream you feel passionate about is integral to good health.  Our timely first installment is below.
Everything gets so crazy this time of year with the holidays.  It would be easy for people to get side-tracked from working on their dream.  Do you have any tips for people not to lose focus during all the holiday madness?
Not falling prey to the inevitable holiday madness that this time of year brings requires you to be very intentional. Even things that are truly important to you can get bumped for family obligations or just out of pure exhaustion. As much as I tout the importance of staying focused and taking action, in this case—at this time of year—my advice is not to fight it. In fact, build the downtime into your plan. Chances are you probably need the break, and what better time to give yourself permission to wind down then when everyone else is allowing themselves to be stressed! (I'm nothing if not a contrarian!)
The keys here are intention and full permission. Make it your intention to actually get some rest, recharge, do things you enjoy just for the sake of the enjoyment. Understand that this is as important to achieving your goals as taking action. Giving yourself this time can actually help you gain even more clarity and focus once you get back into action! And give yourself full permission to take the break. Absolutely NO guilt; None! For some, this time of year comes with plenty of that already. Don't pile it on!
As we head into the season full force, take a few minutes to declare your intention to juuuust chill, give yourself full permission to do so, and know that you're doing the very best thing possible for moving yourself forward in the New Year!
♦
I agree with Andrea that rest and taking time to recharge is very important especially this time of year.  What do you think?  Please leave a reply in the comments section.
Many blessings,
Cynthia
Please follow me on Twitter.  Also, please LIKE my Facebook Page.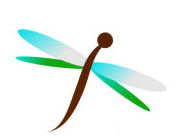 Save