Not that long ago, after many years of thinking I knew my ancestry, I discovered that my father actually has a rather substantial amount of Scandinavian blood coursing through his veins.  So, it stands to reason, my siblings and I do too. Perhaps, this is why I took to the concept of Hygge like a cod to water.
Hygge (pronounced hue-ga) is a danish word with no direct english translation.  According to the Oxford English Dictionary, it means:
A quality of cosiness and comfortable conviviality that engenders a feeling of contentment or well-being (regarded as a defining characteristic of Danish culture.)
I can get down with being cozy especially this time of year.  I am a Spring-Summer kind of gal.  Winter makes me want to hibernate!  Since I can't actually sleep all season, the next best thing is having little comforts to keep me warm and cozy inside when it's cold outside.  Here are some of my Hygge-ly tips:
1. LIGHTING can make a big difference in creating a warm and nurturing atmosphere.  I like the soft orange glow from this Himalayan salt lamp my sister gave me for Christmas.  Candles can also provide beautiful soft light.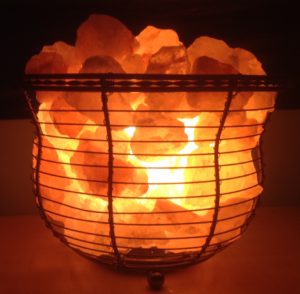 2. SCENTS provide a mood-lifting experience.  I like blending different essential oils in a diffuser.  This candle-powered one is great because it has  the added benefit of lovely candlelight.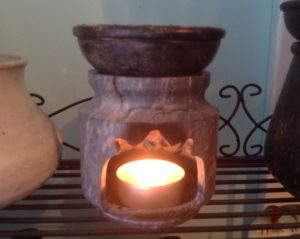 3. A WARM TREAT can be just the right balm for a weary soul on a chilly day.  No further explanation needed!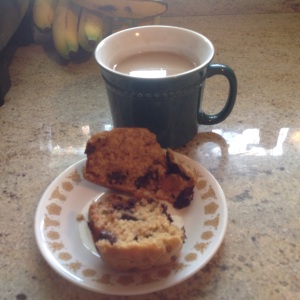 4. CUDDLY FRIENDS are great any time of year but they are definitely more inclined to snuggle up in the winter.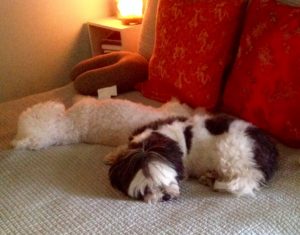 5. DREAMING of Spring can help too.  Winter is a great time to plan what you would like to do in the balmier days to come.  Gardeners start planning months before the ground is warm enough to work.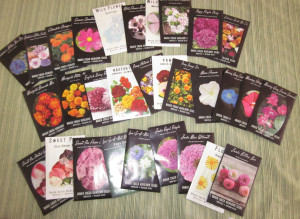 Have you got any Hygge-like rituals to help get you through the winter?  Please share them by leaving a comment.