Do you hate your job?  Do you feel like you are living your life with purpose?  Just thinking about these questions make your head and heart ache with frustration?  Maybe it is time to liberate your career with Andrea Shields Nunez!
Andrea Shields Nunez is a Career Liberation Coach from Los Angeles, CA, who works with people all over the United States. Andrea helps folks pinpoint what they are passionate about and develop a plan to move toward their goals.
You are a Career Liberation Coach.  Would you explain what that is and how your approach is different than other coaches?
Career liberation is all about freeing yourself of anything that feels out of alignment with who you are and what you want your life to be. Anyone in a job that doesn't reflect their values; doesn't allow them to fully express themselves; doesn't provide them with the fulfillment and sense of meaning they desire, knows what this lack of alignment feels like and it's not good!
I help people liberate themselves in a very real and practical sense because I come at it from the career perspective but the work I do with my clients is very deep and, of course, ends up touching all aspects of their lives. I think this is the differentiator—I'm not a traditional career coach whose focus is on resumes and interview skills. I'm all about holistic, life changing career transitions, specializing in people who want to do—or are already doing—something entrepreneurial.
You worked for many years as an Executive Recruiter. How did you transition into coaching?
I worked at a global executive search firm for many years and was unhappy for most of that time. When I started, I thought this was finally that career soulmate I had been looking for all my adult life—the place I would stay and build my career in a significant way. But I transferred offices early on and the growth opportunities just didn't exist in the new office. It took me YEARS to realize and accept this.
When it became clear to me that if I wanted to do something I cared about, that made me feel whole and aligned, it was going to have to be something I created for myself. Well, that's when things really clicked for me. I took a lot of classes; went to workshops; read a gajillion books and hired a coach.
It was at her suggestion that I start working with people in the career space. It was an area that I had experience and interest in. I had always been the person, friends and family came to for career advice but I felt wholly inadequate to help people FOR REAL. (Andrea laughs) I felt like this was clearly a problem area for me, since I didn't feel like I had ever found The One. How could I help other people get there when I hadn't myself? She pointed out that all my years of searching, struggle and angst over my career, the circuitous path with all the crazy left turns—it was all preparation to help other people navigate it more easily. This made sense to me but I was still unsure, so I coached some people for free to try it out and LOVED it. It just felt like home, like this was the one I was waiting for.  After coaching on the side -during my commute, lunches and late at night- for two years, I was able to leave my job and devote myself to my business full-time earlier this year.
I have to ask you…You have a VERY honest blog and YouTube Channel.  You made it clear before you left your full-time job that you wanted to leave.  Were you ever concerned about being called out about that at work?
(Andrea gives a little  laugh) You know….I never really worried about it that much. I'm sure a part of me felt like it might be a gift to get called out and possibly fired. It certainly crossed my mind but I guess I didn't care, to be honest. Once I tapped into the deep passion I have for this work, that's where all of my focus and energy went. I wasn't going to censor myself or hold back in anyway. I don't even think I could have. It was like a dam burst or something—there was just no stopping me.
That said, I realize this is not necessarily a model for how other people should go about it. Everyone's situation is unique and one of the most important things I work with my clients on is making their transition in a safe way. I'm a risk-taker by nature with a very overdeveloped rebellious streak! So, this was my path but it need not, and probably should not, be someone-else's.
Do you think it is ever too late for someone to make a MAJOR career change or start a business?
I really don't. People can do amazing things when they choose to. All sorts of previously unknown things can align when a person simply decides, "I'm doing this!" Now, can you dance the lead in "Swan Lake" if you're 47 and have never had a ballet lesson? Not for the ABT, but I do believe there is a way to get some part of that dream fulfilled. It really becomes about deconstructing it and finding out what piece of that would be most fulfilling to you. What I call uncovering the essential elements of a career or business that would make you happy. It's never too late for that, right??
Yes, I agree!
Reading through the testimonials on your website, there are many references to your excellent listening skills, empathy and intuition.  Do you feel like you have an uncanny ability to help people gain clarity and map out a new career course for themselves?
I've always been an observer, a listener. I'm a pretty quiet, reserved person. So that lends itself to hanging back and surveying the scene a lot, which has helped me learn an awful lot about people. I've also always trusted my intuition completely and I think that trust has made it stronger and more easily accessible to me. The combination of those things, along with a deeply ingrained desire to serve and make a difference…I think those all help, of course, but really, when a person is ready, they are ready. My role is about supporting them, sometimes challenging them, but always, always about getting them to listen to themselves as intently as I am listening to them.
When people know they are being heard and validated, things start to shift for them in big ways. What previously felt murky and unimaginable becomes crystal clear and totally doable. All because someone modeled for them how to listen to their deepest wants and needs. It's powerful stuff. This is why I love coaching!
Recent surveys have revealed that most employees are very unhappy in their jobs.  Why do you think this is?
We are in a transitional place right now. The traditional Western career path: go to school, get a job; stay there until retirement and then you finally get to go enjoy your life—that's just gone, if it ever truly existed. Yet, many of our institutions, corporations, public employers, they're all still stuck in this model that isn't working for most people.
Very few working people are encouraged to be creative, to take risks, to fail. We all KNOW that failure is a huge part of the learning process—it's what makes the greats great, but if you fail in the workplace you're screwed! So people can't be human at work. They can't bring their whole selves. They can't speak their minds. They have to swallow a criminal amount of shit just to get through their workdays. They're spending ridiculous amounts of time commuting. Their wages are stagnant….I could go on and on and ON about this, but the bottom line is that people are unhappy because they don't get to do anything they actually want to do, anything that's meaningful to them.
The result is that we have 80% of American workers who are disengaged at work. Honestly, I consider this a safety issue, a health hazard and a cultural crisis all rolled into one. And with numbers that high, it affects everyone. Do you want your kid's teacher to be disengaged? The doctor treating someone you love? The accountant doing your taxes? The pilot flying your plane? This is not just about fluffy "do you what you love" platitudes, this is a real problem with real consequences.
This is the "why" behind my work. I believe the world would be a safer, more peaceful, tolerant place if more people were doing work they care about. If more people are happy, thriving and enjoying themselves at work every day, how can it not be?
"Do what makes you happy" is advice you believe in though.  You've put in writing! How can people begin to shift their thinking to feel like it is actually possible for them to have a career that actually brings them happiness?
(Andrea Laughs) Yes, I just called it a fluffy platitude, but I truly do believe this!
One easy suggestion I always make is to talk to people who are doing something they love. Chances are they haven't always been, so find out what shifted for them. Open yourself up to being inspired rather than envious and learn about how they made the shift. Get really curious about this and start surrounding yourself with people who have done it, and the belief that you can too, will start to rub off on you. I promise!
Beyond that, all it really takes to begin the shift is a desire for things to be different and a willingness to entertain the possibility. Us coaches love to use visioning as a tool to help people see what's possible for them. Sometimes people have a beautiful, heartfelt vision for what they want their life to be like but it feels so far away that it may as well be a fairy tale. We help them play the "what if?" game, as in, "What if that could be your life? What's one step you could take today to bring you closer to that vision?" And you build on that day by day, month by month until you know it's possible because you're in the process of making it happen!
You are very clear on people establishing "non-negotiables" for their career.  Would you explain this practice and why it is important?
What I call career non-negotiables are 3-5 must-haves for a career that makes you happy. Some people might be able to rattle things off fairly quickly, but it's important to give this some thought and to go for depth; because what you're using them for is to weed out anything that doesn't include ALL of your non-negotiables. It's a focusing tool, essentially. It allows you to see everything that doesn't include these things, as the distractions that they are, and focus your attention on the things that have the highest probability of allowing you to be happy. My clients love this!
To figure out what yours are: do a job history inventory, noting what you liked and didn't like about every job you've ever had. Yep, all of them! Then, think about what you want your daily life to look like. Then combine what you've come up with and look for themes. You want them to be so meaningful to you, that holding out until you can get them, doesn't feel like a sacrifice. Because it's not—it's an act of self-care.
(For a more detailed write up of the process, you can check out this article Andrea wrote for The Daily Muse.)
Is there any other advice or information you would like to share with people who are looking for their passion?
I talk to a lot of people who know they're not doing something they're passionate about but don't know what would stoke their passions. I was one of those people for a long time. It wasn't that I didn't have ideas. I had lots of ideas! I was just too afraid to move forward with any of them. I would play it all out in my head and give it up as impossible before I even started. Until the one time I didn't. And now I've left my job and have a business I'm beyond passionate about!
There were many reasons why it was different this last time but the most important one was that I took action on it, rather than just running through it in my head. I went out and got some clients and I coached them. I often tell people it doesn't matter which idea, which passion you choose, just pick one and DO SOMETHING! All the clarity; all the growth; all the FUN starts to happen, once you start taking action. So get to it!
Since my blog is about being healthy and happy in a natural way, would you share what role nature plays in your life?
Nature and natural living are hugely important to me. I live in a big city, so I have to make special efforts to get out of my car and go to the beach or the hike in the hills, but it pays dividends when I do. I have high expectations of myself and push pretty hard sometimes. Taking time to get outside and look at the sky or even just walking my puppy around our neighborhood and noticing all the different shrubs and trees is meditative for me and helps me decompress. It's really a vital part of being able to get everything done.
I'm also very into clean eating (most of the time!) and creating my own natural products, which is one of the reasons I LOVE your blog! I'm making your cashew parm today, in fact! It all goes back to alignment. When I think about what I want my life to be, healthy is obviously a huge part of that. So, I do the things I think will put me on that path; just as I coach my clients to do in their careers and as  do in my own work.
Ready to find out more about Andrea Shields Nunez and how to liberate your career? She is offering a free 60 minute session. Head over to her website, http://www.andreashieldsnunez.com/ for more information.
Are you happy with your career? Do you feel like there is something MORE you're supposed to be doing? Did anything Andrea say resonate with you? Please leave me a reply in the comments section. I would love to hear from you.
Many blessings,
Cynthia
Please follow me on Twitter.  Also, please LIKE my Facebook Page.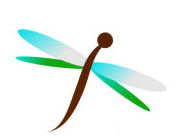 Save