There is some good news and not so good news.
Bad news first,  the indoor herb seedlings didn't make it.  I suspect I didn't get the peat pots wet enough to start and the sides needed to be covered better with the plastic.  I'll direct sow them again outside.  I think they will be fine.  I'll just need to wait a little longer to harvest them.
Now for the good news!  The tomato plants are doing great.  So great in fact, I needed to find homes for them.  Several people have said they will be happy to adopt the little leafy guys once they are hardened off and can live outside.  They should be ready in about two weeks.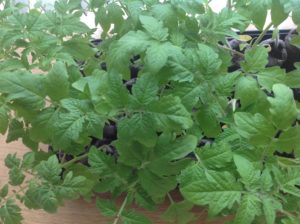 So, tell me how is your garden growing?
Many  blessings,
Cynthia