Just a quick post for fun and to remind you to explore your creative interests.  It's easy to neglect your hobbies this time of year.  If you are a creative person though, you may start to feel cranky and out of sorts.  Sneak in a little time for yourself.
I finally finished this Dragon Egg.  I started working on it in August!!!  I am pretty happy with the way it turned out.  The color changes significantly depending on the light.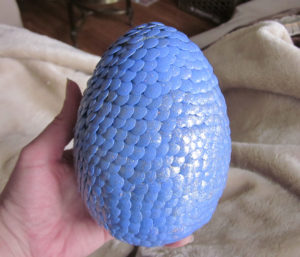 It looks much bluer here.  It's sort of a silvery periwinkle with pinky-rose glittery accents.  Much girlier than my last dragon egg.
Here it is, side by side with the first one I made.  I have to make a stand for it.
Many blessings,
Cynthia
Please follow me on Twitter. Also, please LIKE my Facebook Page.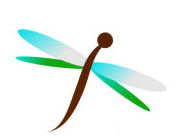 Save
Save
Save
Save