Ever go to the card store and find yourself thinking,"Man, cards are really expensive!?" Ever go to the craft store and find yourself thinking, "Man, paper is really expensive!?" Yes? Excellent! I think you are going to like this upcycled solution.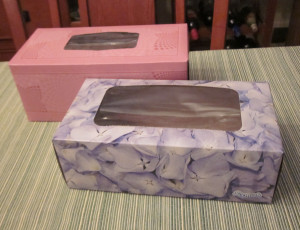 I started noticing some really nice designs on tissue boxes after watching a few of Jennibellie's videos on YouTube.  Definitely, check her channel out for inspiration.  She creates truly beautiful projects and often incorporates pre-used materials into her designs.
I picked up a few punches from Michael's and began making some creations of my own (which I would have photographed more of if I had known I was going to write this post. )  Punches are a good investment.  They save you time, as well as wear and tear on your scissors… and your hands!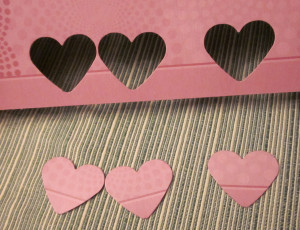 It's a lot of fun making your own cards because they can be as simple or complex as you want or have time to make.  You can add hinges made from ribbon or brads.  You can also personalize them to suit your gift recipient by adding their name, embellishments and using their favorite colors.  You're only limited by your imagination!
Once you start doing these types of upcycled projects, you develop an eagle for materials that can be made over like these old name tags from work.  Why not? The card stock is good quality.  They would only end up in the trash.  Why not flip them over and give them a second life?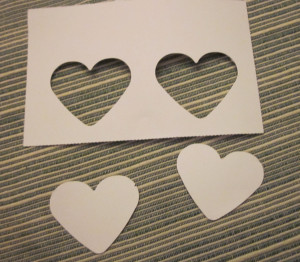 Before you know it, you've created a pretty little, thoughtful gift decoration and it cost you practically nothing!  You didn't have to go to a store.  You got away from electronics for a little while.  You have exercised your creative muscles.  You have made choices that are kinder to Mama Earth.
Do you make your own cards and gift tags? Leave me a reply in the comments section and let me know.  I would love to hear from you.
Many blessings to all,
Cynthia
Please follow me on Twitter.  Also, please LIKE my Facebook Page.